Chart 8
Total expenditures per student, (in current dollars), Canada, provinces and territories, 2007/2008
View the most recent version.
Archived information
Archived information is provided for reference, research or recordkeeping purposes. It is not subject to the Government of Canada Web Standards and has not been altered or updated since it was archived. Please "contact-us" to request a format other than those available.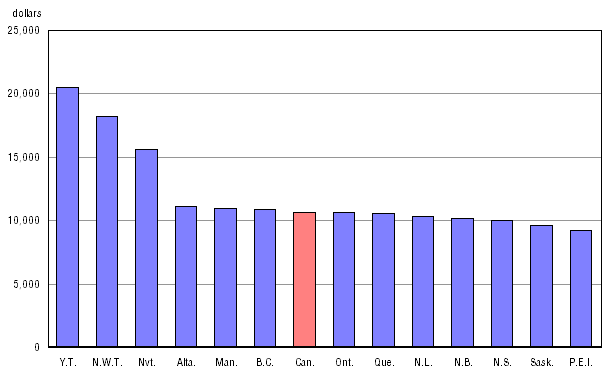 Note:       Comparisons between jurisdictions should be made with care.  Factors that influence total spending per student on education, such as the size of the school-age population, need to be taken into account.