Chart 4
Net employment growth, by firm size, 2001 to 2009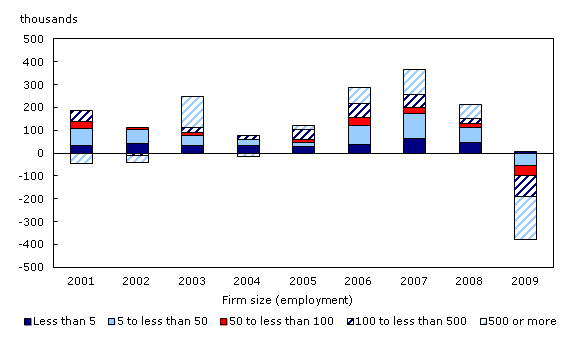 Note: Employment is measured in Average Labour Units. See Rollin (2012) for details on this measure.
Source: Statistics Canada, Longitudinal Employment Analysis Program, 2001 to 2009.
Report a problem on this page

Is something not working? Is there information outdated? Can't find what you're looking for?

Please contact us and let us know how we can help you.
Date modified: