Chart 1
Canada's international assets relative to liabilities, 1926 to 2010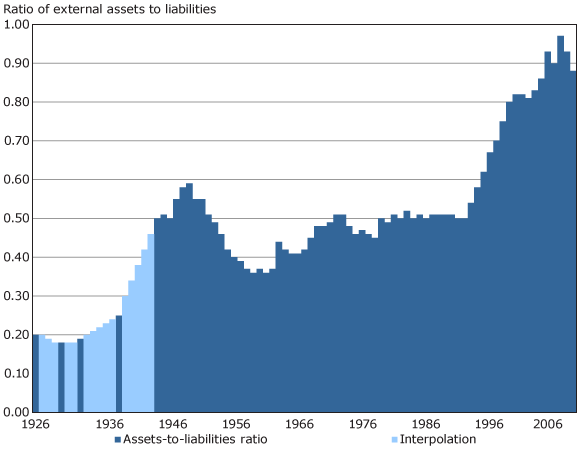 Note: Data on net international investment position stocks are collected annually after 1945. Prior to that, estimates exist for particular years. Chart 1 is constructed using a linear interpolation between existing data points where historical estimates do not exist.
Source: Statistics Canada, CANSIM table 376-0037.